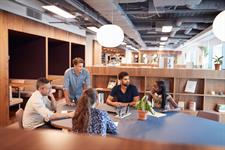 Following various reports including Sue Gray's making headlines, organizational misbehavior is something that many companies may feel needs to be addressed. Employees are increasingly brave enough to report inappropriate behavior or speak up when they feel uncomfortable. However, it doesn't always use internal channels to do so.
Often these reports are not only related to recent events. Allegations arise all the time about events that happened many years ago. A study and report released earlier this year found that organizations with a "culture of fear" do poorly in addressing people's concerns and complaints.
in the spotlight
Organizations facing scrutiny (whether internal or external) are suddenly the object of unwanted attention, unable to respond or reflect on their actions. For some, it may be the first time they realize that the workplace culture they want to represent is at odds with the culture people experience every day.
When these reports emerge, they can themselves start to affect organizational culture, impact employees, damage a company's reputation, and undermine trust. Trust can be difficult to restore, both internally and externally.
This leaves many organizations in a vulnerable position. In the midst of a crisis is not the time to draft, agree and implement new policies and processes. But it is an opportunity to learn and creates an opportunity to prevent them in the future by bringing about real cultural change. there is.
By identifying, acknowledging, and improving problems, as well as being seen as taking conscious steps to improve, organizations can also repair some of their damaged reputations.
Top 5 ways to improve
Similar themes emerged from research in which Fieldfisher has been involved. Staff do not believe that complaints will be handled properly and are afraid of repercussions if they do. This has resulted in a "closed" organizational culture in which unacceptable behavior is tolerated, and a broader culture of fear, closedness, and secrecy that has emerged to threaten everyone working in or involved with the organization. Damage.
Our advice to businesses is:
How the complaint is handled matters. If the complaint is not taken seriously or properly addressed, the behavior that is the subject of the complaint will be normalized.
Complaint policies must be clear, understandable and transparent. They must be labeled and disseminated in a manner that creates standards of expected behavior within the group of individuals to which they apply.
Complaints must be handled thoroughly and promptly, and communication with those affected must be transparent and consistent. If an investigation is initiated, its scope should be clear.
The results of responding to complaints must be fair, proportionate and consistent.
Organizations must communicate clearly and carefully when handling both internal and external communications. Additionally, messages should be correlated with ongoing HR and legal advice being provided. This is especially true if the complaint becomes public knowledge.
While it is always difficult to strike a balance when dealing with off-hours or off-site behavior, employers have a basic duty to care for their employees. Organizations need to be clear about what they expect their employees to do inside and outside the office.
Oliver Carlyon is a Fieldfisher regulatory partner.