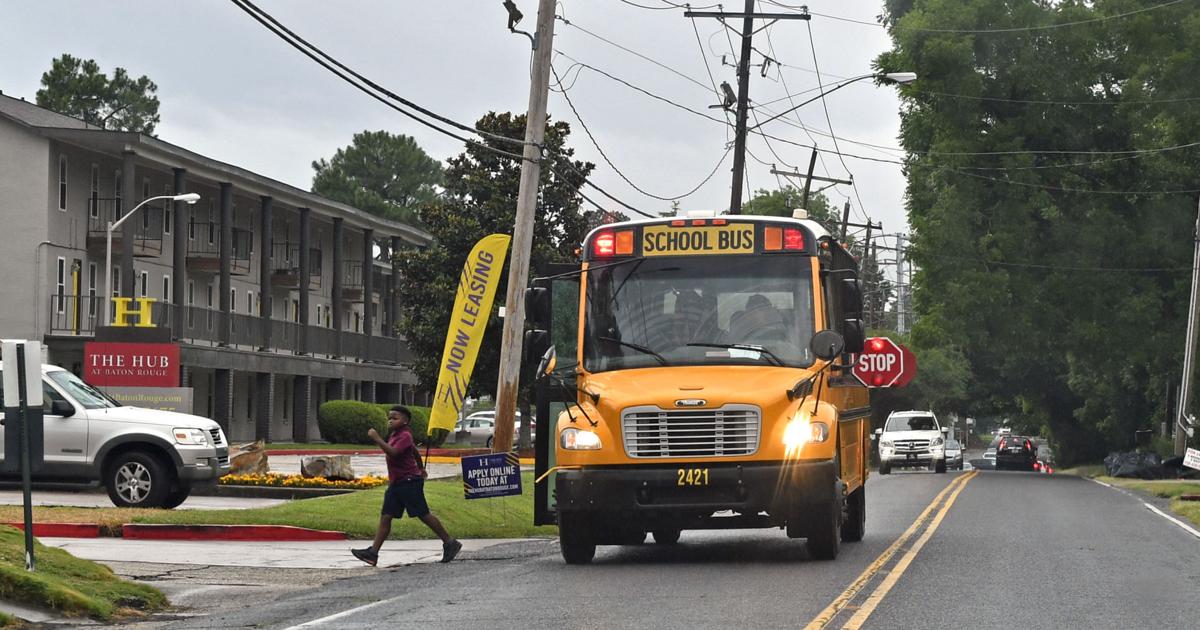 With six weeks to go before Election Day, November 8, there is a noticeable division within the Louisiana school reform community over whether to support the incumbent or challenger of the East Baton Rouge Parish Board of Education. is occurring.
Thirty-three candidates were eligible to run for nine seats on the parish school board, and only three were endorsed by the three school reform-minded groups that have so far voiced their support: Marc Bellou and Dudrius. Lanus, Cliff Lewis.
Beru in District 1 and Lanus in District 2 are incumbent. Lewis is contesting his fourth term bid for incumbent Evelyn Ware-Jackson. In 2018, Weir Jackson defeated Lewis by a margin of 58-42.
The Baton Rouge Area Chamber of Commerce and Stand for Children has long been one of the largest sponsors of local school board candidates. Joining them is a new organization called the Baton Rouge Alliance for Students.
All three groups are unanimous in their support for charter schools, but there are important differences. The Stand is a statewide educational organization, the Chamber of Commerce is a regional business lobby focused on many issues beyond just education, and the Student Union is Baton Rouge's only educational organization.
All three companies donate directly to candidates. Support ratings vary by race, but all three candidates are willing to spend money independently of the campaign.
Stand For Children was the biggest player in the 2018 school board election, throwing more than $400,000 into that year's race.
The Democratic Party for Education Reform (DFER), another big spender in past school board elections, will announce its endorsed school board candidates in early October, said executive director Terrence Lockett. . DFER only supports Democrats.
Another organization active in the 2018 election, the Louisiana Association of Public Charter Schools, did not participate in the Nov. 8 election, executive director Caroline Roemer said.
In the latest Campaign Funding Report, the Baton Rouge Area Chamber of Commerce and Stand for Children have enough War Chests of $130,000 and $237,000 respectively and could raise more if needed. I can do it. The Baton Rouge Alliance for Students said he issued his latest report in January and had $2,357 of him in the bank, but since then the group has been on track for his Nov. 8 election. is raising funds for
Only one of the 33 candidates submitted a personal campaign finance report. Next time she is scheduled for October 11th.
Stand For Children supports the most incumbents, 5 out of 9. In addition to Bellue and Lanus, the group endorses her Jill Dyason of District 6. Mike Gaudett; District 7; and David Tutman of District 9. The well-funded group backed all five of her incumbents in the last election.
Ware-Jackson was the sole running candidate for the incumbent, previously backed by the Stand, and is now unsupported. In 2018, the Stand backed both Ware-Jackson and Lewis, but this time it's backing only Lewis. He works as a parental liaison at Helix Mentorship Steam Academy, a charter school in downtown Baton Rouge, and is married to former Metropolitan Congressman Donna Collins. Lewis. Ware-Jackson is supported by local chapters of the Association of Educators, he is one of two major teachers' unions.
Carrie Griffin Monica, executive director of the Stand's Louisiana chapter, said the Stand's support in Baton Rouge comes from parents working with the organization and community members in the capital. filled out a questionnaire and had an interview.
"It's 100% based on whether people stand by what we know has a big impact on kids," Monica said.
Since taking office in January 2021, Stand has been noted as one of the most staunch supporters of Sith Narcisse, Superintendent of the Diocese of East Baton Rouge.
Monica said the latest endorsement does not depend on whether the candidate supports Narcisse.
Despite this, she admitted that her group generally supports his activities.
"Besides that, do you think Dr. Narcisse is a leader who has invested in things that matter to children? Yes," Monica said.
The Baton Rouge Area Chamber of Commerce, through FuturePAC's Political Division, has approved only three incumbents for the school board. I've helped Dyason, Tatman and Ware-Jackson in the past, but this doesn't work.
Chambers is instead supporting challengers Nathan Last, Patrick Martin and Cliff Lewis respectively. Rust is co-owner of Baton Rouge's Prestigious Paintings, and Martin is his LSU law professor and administrator.
Prior to this election, Dyason had won support from the business lobby since he first joined the school board in 2001.
Neither Dyson nor Tatman need money. As of the end of 2021, Dyason had over his $22,000 and Tatman over his $65,000.
For District 7, FuturePAC endorsed incumbent Gaudet, who has been on the board since 2017, but also endorsed Gloria Wall, one of his two challengers. Wall is a former school physical therapist and serves on the boards of the AC Lewis YMCA, Rocket Kids Foundation, and Club South Runners.
The approval issued by the Baton Rouge Alliance for Students formed in 2021 is nearly identical to that of the Chamber of Commerce, except that the organization chose to only approve Wall and not Ghode. Bellue and Lanus are the only incumbents supported by the Alliance.
"We are very policy-driven in how we evaluate new and existing candidates," said Zachary and former director of communications for the East Baton Rouge school system and non-profit Founder Adonika Duggan, who was also communications director for the organization New Schools for Baton Rouge, explained.
"It doesn't mean we don't think other incumbents aren't nice people," she added.
Elections for Districts 3, 4 and 8 are vacant after incumbents Trammell Howard, Dawn Collins and Connie Bernard stepped down.
Of the newcomers, only Shashonnie Steward has endorsements from all three school reform groups. The steward is one of his three candidates seeking to represent District 4 to replace outgoing Dawn Collins. The stewards are endorsed by local chapters of the Federation of Teachers, along with Lewis of District 5. A rival teachers' union, the Local Educators Association, endorsed Thebes Jackson in the 5th District election campaign.
The steward is the owner of Redstick Rehabilitative & Correctional Services and Jackson is a 21-year veteran educator, 10 of whom are in the parochial school system. His third contender for that race is Monique Wicks Robinson.
The two unions have agreed on races for Districts 2 and 7, each backing Vereta Lee and Cathy Carmichael. Lee is in a rematch with Dadrius Her Lee, who was ousted from her seat in 2018, ending her 12-year term on the parish school board. Carmichael, who attends public schools in Rouge where he has three children and is active in school affairs, is one of his two challengers to District 7 incumbent Mike Godet. I'm a person.
In Districts 3 and 8, the Chamber of Commerce and Student Union recruited newcomers Carla Powell, a veteran social studies teacher and Baptist minister from Iberville Parish, and Joseph, senior regional procurement manager at Westlake Corporation in Geismar. I support Britt. However, Stand for Children chose not to endorse any candidate in these two races of his.
In District 3, both teachers' unions endorse county Democratic Executive Committee member Jamie Robinson, who is running for the 2020 Metro Council.
In District 8, neither teachers' union supported Karen Kennison, Joseph Bullitt's only opponent.
Unions split in District 9 election campaign. The Teachers Federation backed retired juvenile court judge Pamela Taylor-Johnson, who is seeking to remove David Tutman from office, but the Educators Association chose not to endorse anyone in that election.