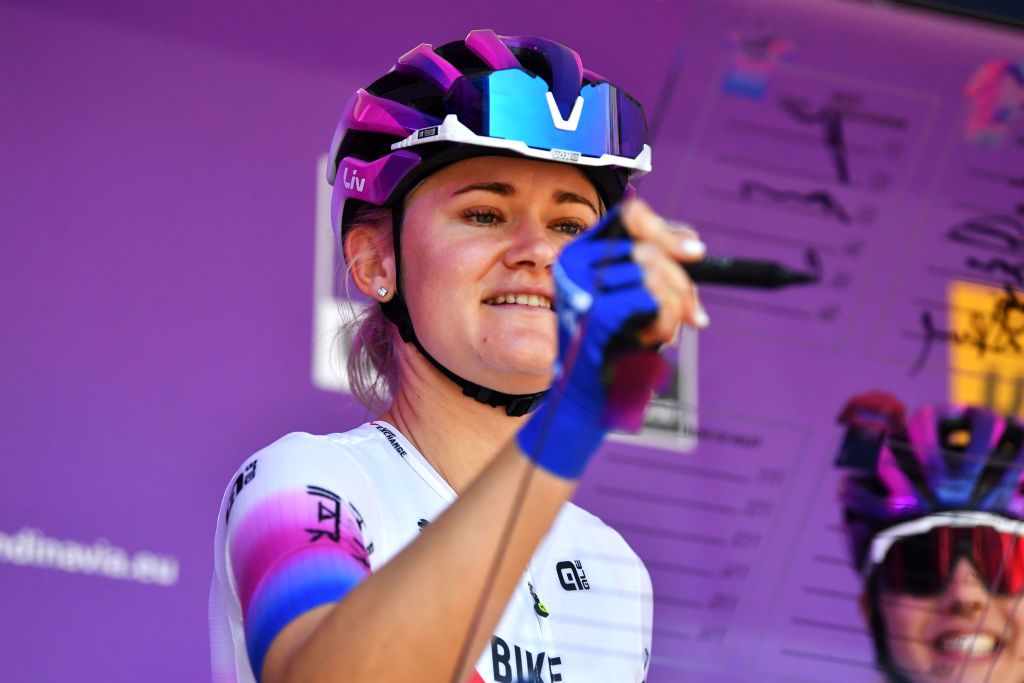 Georgia Williams is ending her tenure at BikeExchange-Jayco for new opportunities at EF Education-TIBCO-SVB in 2023.
The New Zealander brings ten years of experience to the American outfit while helping the team reach its goal of being in the top five in the world rankings.
"Getting out of your comfort zone and doing something new, challenging and exciting, it really appealed to me," Williams said.
"The vision of the team, the goal of being a top five WorldTour team, and how they saw me fit into the team, sometimes as a domestic and sometimes as a leader, was all really great."
A former cross-country runner, Williams began racing bikes on the track after getting into the sport through the national Talent ID program. She began incorporating road her racing into her own program and she signed her first professional contract with BePink in 2013, where she spent the first four years of her career.
After racing track at the 2014 Commonwealth Games and the 2016 Olympics, she was ready to focus on the road full-time. She then signed with the GreenEdge program in 2017 and has performed well under Orica-Scott, Mitchelton-Scott and BikeExchange-Jayco.
"I loved road cycling ever since. I never wanted to go back to the track. track," Williams said.
She is currently aiming to represent New Zealand at the 2024 Paris Olympics.
At BikeExchange-Jayco, Williams has played a key role in undulating classics, stage races and time trials. She is the reigning New Zealand Her Time Trials Her Champion, a title she has won four times in her career, and a National Road Race Her Title she has won twice. This year she finished second in her Swiss time trial at the Tour de France and bronze in her trial at the Commonwealth Games.
She hopes to use her experience in the professional ranks to help young riders for EF Education-TIBCO-SVB.
"I have almost 10 years of experience and I want to pass that on. It would be a shame if I could retire in the next few years and not be able to pass that on. "It's really special for me to be a mentor like the riders in the past," Williams said.
"When I'm on tour, I'm not looking for opportunities just for myself. I love being domestic and working for other people. I get a lot of satisfaction from that. I talk to Linda. Did. [Jackson] And I realized that this team could be something good for me. "
Williams entered this year with BikeExchange-Jayco ready to reset from three turbulent seasons. In 2019, her season was interrupted by a medical disorder, Relative Energy Deficiency in Sport (RED-S).In 2020, like most riders, she suffered from illness due to her COVID-19 pandemic. I missed many races. Last year she won her two national titles at her race on the road and her trail at time, but later in the season she was sidelined with two concussions.
Williams is looking to make a fresh start at EF Education-TIBCO-SVB and hopes her versatility as a rider will bring her success in the early season races in New Zealand and Australia, as well as the 2023 Spring Classics. I hope. I like time trials. That's my strength. I'm good at flat terrain and I can climb well.
"I want to start the season well in Australia, which is closer to home, and I have the New Zealand national championships, so I want to be in good shape for those races. Good for hilly classics like all Ardennes races, they're really fun for me," said Williams.